Monday, May 02, 2005
You stay classy Toronto
Oops, wrong anchorman. It is not Ron Burgundy running in the next election, but rather Peter Kent.
Kent
, a former anchor for CBC's The National and for Global TV, is set to run for the Conservatives in the next federal election.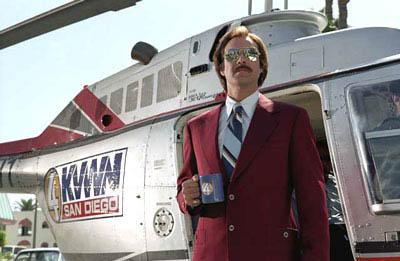 Kent will seek the Conservative nomination in the midtown Toronto riding of St. Paul's. St. Paul's, an affluent residential constituency that includes the mansions of Forest Hill, is currently held by Liberal MP Carolyn Bennett, the minister of state for public health.
St.Paul's is a "bellweather" riding and will be interesting to watch on election night. Since 1935, Liberal candidates have won St. Paul's in 11 elections and Conservatives have won 10 times.